Alexandra Zaitseva / Lars Kollros (Austria/Germany)
In the framework of St. Petersburg Art Residency
www.bussiriot.org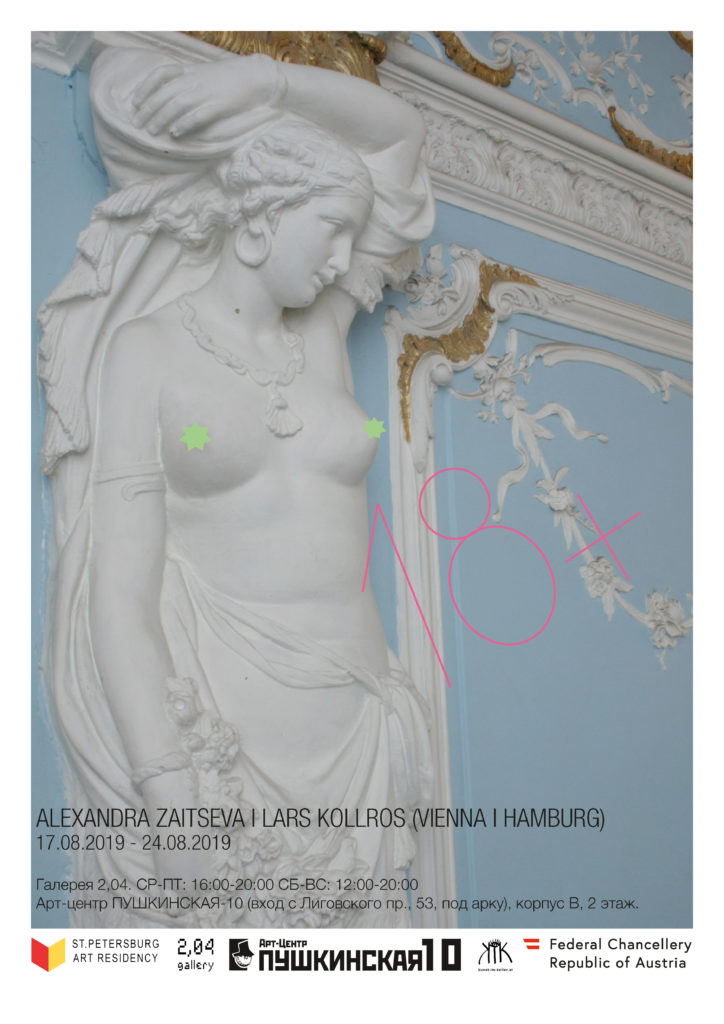 The title of the exhibition 18+ is an allusion to the key trait in the relationships between the Russians and the government — the permanent attempt to slip away from the firing line. Thus, after the 18+ stamp, many educational books on homosexuality can be officially sold in book stores without making the authors fear special attention or persecution. It is an elegant way to disobey that surprisingly developed after many years of oppression. It can be perceived as an abstract form of protest. This exhibition is dedicated to different opportunities of protest in postsowjet space.
One of the video works — a pornographic satire — was uploaded to the largest porn-sites Youporn.com, Redtube.com, Pornhub.com under the title "The great masturbatress". This is an attack and a feminist answer of the artists to the toxic masculinity of mass pornography. The second video-work entitled "The gaze through the vulva" invites visitors who are older than 18 to look at the world through a new unusual perspective.
Another exhibit is a photo documentation of an artistic intervention that was organized by the authors in the public space of St. Petersburg shortly before the opening. Ceramic plates were spread through the streets of the city where they start their own new life. Some of them find a new home, others might have been destroyed. This is a part of the project "Fledwall", in which similar sculptural objects wander around different cities worldwide.