Alexandra Zaitseva, Miriam Laussegger, Copia Vacua, Pauline Debrichy, Karoline Kuchar, Lars Kollros, Marina Rebhandl, Yu Yu, Julia Weidner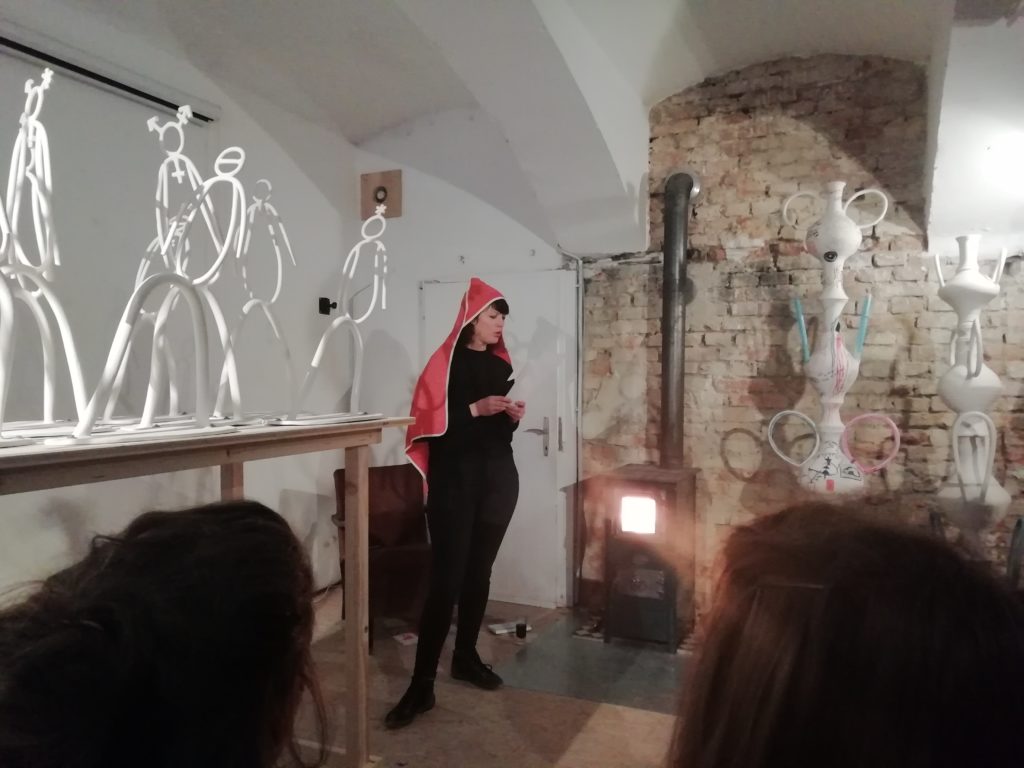 The field that opens up when you have a child is ambivalent and charged with tension. The decision for or against family is a decision especially for women artists that has a direct impact on career opportunities. In this exhibition we let women artists speak who find themselves in this area of tension.
We show works that deal with visibility, but also with socially constructed classifications and expectations of genders and artists.